I am IN LOVE with the Funko Pop Figures!!
I literally have 22!
I have figures from Sherlock, Doctor Who, The Hobbit, Star Wars, FInding Dory, Doctor Strange, Fall Out 4, Fall Out 3, Alice in Wonderland, and best of all.... MCR!!
There are POP figures of MCR!! I have the Black Parade Gerard Way that looks like this:
They have other ones but they are really hard to find...
The fun part about the POP figures is that there are people that make them custom!!
Check out this Brendon Urie!!
I want that SO BAD!!!
Twenty One Pilots also has a lot of different custom ones...
Here are the best ones!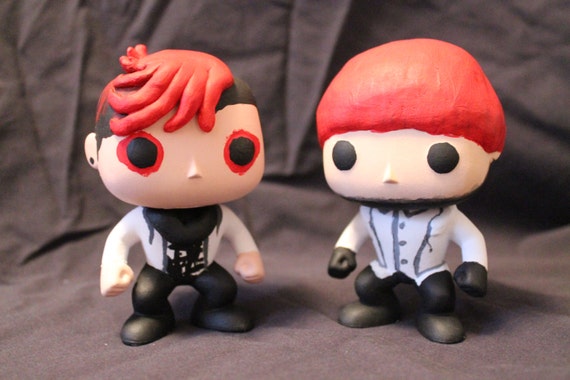 These are definitely on my I NEED THIS RIGHT NOW list.
Tell me in the comments what POP figures you have!
I love you all!
-Emo Mama